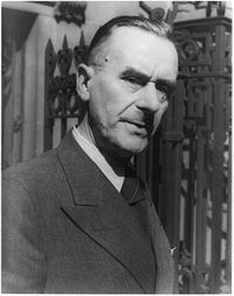 The festival of Thomas Mann arts in Nida
The International festival of Thomas Mann arts will be held in Nida in the end of July. It is one of the most popular and significant actions of a summer cultural life in Nida. The festival attracts both citizens of Lithuania, and foreign visitors with it
The National gallery comes back to Vilnius
The National art gallery (Nacionalin dails galerija) comes back to Vilnius again. Solemn ceremony of its opening takes place on the 20th of June. In this new gallery the collection of arts of the XX and XXI centuries will be presented.
This year the holiday will be held since the 7th of March till the 8th of March 2009. Kaziukas is similar to many mass bally show processions of the Europe; however in Lithuania taking into consideration the local temperament and weather conditions they a
In the city of Palanga, on the 15th of February, a traditional holiday 'ÄúThe Palangian smelt 2009'ÄĚ takes place for the sixth time. A smelt is a small fish from salmon blood line, silvery color and its taste reminds a fresh cucumber very much. In Lithuania
The exhibitions devoted to the Cultural capitals of Europe
Within the framework of the project 'ÄúVilnius 'Äď the Cultural capital of Europe'ÄĚ 11 exhibitions in Vilnius it will be organized representing 11 Cultural capitals of Europe, including not only the former capitals, but also the coming ones. Exhibitions will b
Exhibition of the paintings by Niko Pirosmani
Since the 31st of December and till May in Vilnius will be held an exhibition of paintings of the well known Georgian artist, Niko Pirosmani. 35 pictures have already arrived to the capital on the 23rd of December and now they are in the Vilnius picture g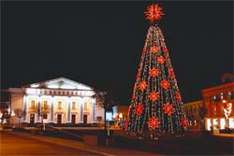 New Year's and Christmas actions in Vilnius
The 25th of December is the time when the Christmas vacations begin, and at this time Vilnius is more than ever full of tourists. The lights on the Town house and the Cathedral squares were ignited at the very beginning of December, but the highest fur-tr
New Years Eve in Vilnius has always attracted a lot of tourists who have been gathering in the capital of Lithuania at that time. Every year a lot of events are organized for the city-folk and for visitors of the capital. But this New Years Eve promises t
Vilnius will be the cultural capital of the Europe in 2009
Vilnius is honored to be the cultural capital of the Europe of the year 2009. The European commission project 'ÄúThe cultural capital of the Europe'ÄĚ has been existed since 1985. Its initiator was a Greek minister of culture, Melina Merkuria by name.